Welcome to the church of St John the Baptist, Hellidon.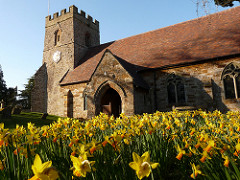 We are part of a benefice of three churches within the Daventry Team Ministry, within the Daventry Deanery in the Diocese of Peterborough.
We are a very friendly church where we hope everyone will feel welcome and valued.
Why not take the opportunity to join us for coffee and cake following our Sunday morning services.
Our church is open all day most days of the week, for those who want a quiet place to rest and pray, or just to look at the architecture of our lovely building, set in the rolling hills of south-west Northamptonshire
.